Roof Damage Takes a Toll
Take Care of Your Roof With Prompt Roof Repair
Hurricanes, tornadoes or plain old thunderstorms can damage your roof, but it's not only South Carolina weather you have to worry about. An aging tree that loses its grip on the ground can fall against your house. The sun's relentless ultraviolet rays erode the protective materials in your asphalt shingles over time. Whether the culprits are active (wind gusts, driving rain, hail) or passive (sun, algae contamination), your roof is often the target of destructive forces.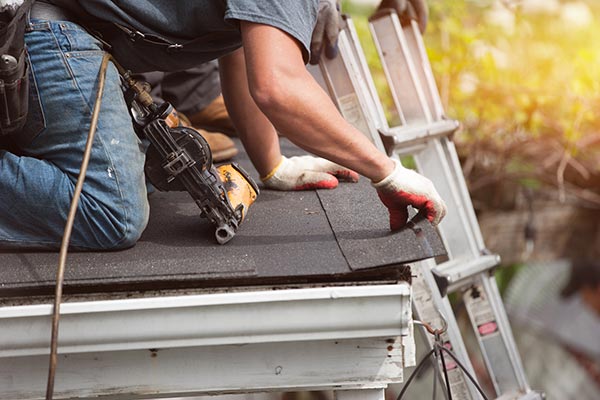 Letting damage go unchecked can lead to even more damage. The shingles ripped away in a windstorm may allow water to leak into your house the next time it rains. The hole caused by a tree branch tossed by the wind is an invitation to animals like racoons to enter your attic and make a home there. But how do you know if you need roof repair?
Request a Free Inspection
Some issues are easy to spot, like missing shingles or a hole in the underlayment. Others require a trained professional who can detect problems and determine the type of roof repair needed to fix them. For instance, a leak may appear in one location but originate somewhere else. That soggy insulation in your attic could be the result of gutters that have holes in them. Replacing the insulation won't solve your problem, unless you also have us repair or replace the faulty gutter. After an in-depth inspection, we will have all the information we need to restore your roof to good condition.
Contact Us Today for Affordable Roof Repair
At Lowcountry Roofing & Exteriors, we can perform expert roof repairs to keep your existing roof in place and delay the need for a complete roof replacement. Call (843) 303-4080 or fill out the online form to schedule a free inspection and estimate by one of our professionals.